Ebook Available / Fundraiser for Part 2 / Shipping Update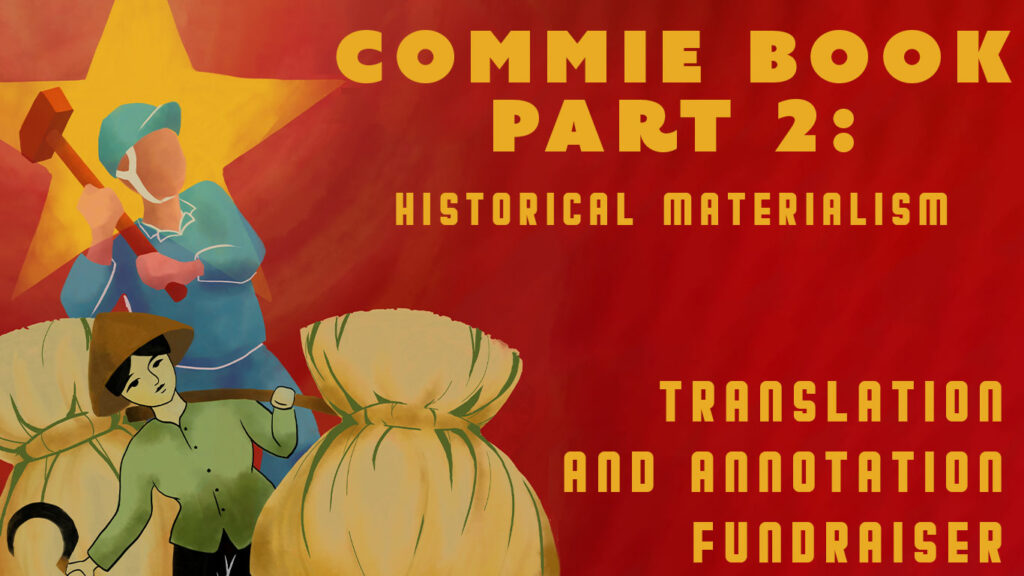 We are thrilled to announce that the official ebook of Worldview and Philosophical Methodology of Marxism-Leninism is available NOW, for free or for the donation of your choice! You can download it here.
In addition, we have begun fundraising for the translation of Part 2 of the Vietnamese Curriculum of the Basic Principles of Marxism-Leninism: Historical Materialism. This book focuses on the application of dialectical materialism to the analysis of the development of human society. So far, we have reached 1/3rd of our goal – but still have $2,000 to go! If you would like to support this work, click here to go to our GiveButter!
If you've ordered a print copy of the book, we are doing our best to get all orders out as quickly as possible. So far, we have shipped out about 90% of orders. Please be patient, as shipping times are still delayed due to lingering COVID/logistics issues around the world!
Thanks so much to everyone who has supported this project, we appreciate it so much and trust that this book will help communists around the world to learn and teach dialectical materialism!